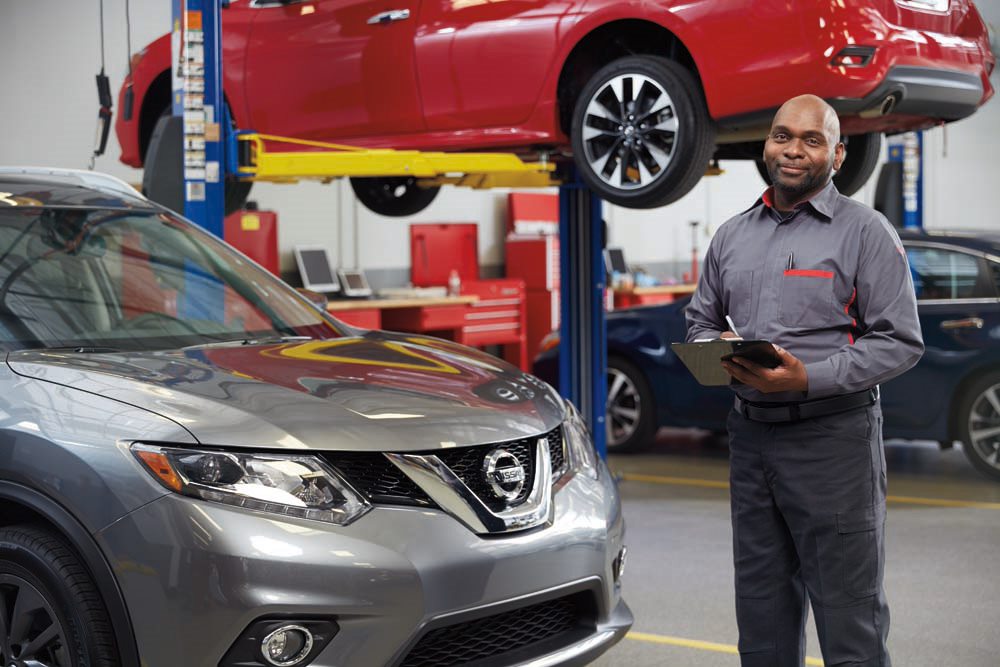 Keeping up with Nissan service at Blaise Alexander Nissan is so beneficial for your vehicle and its efficiency. In fact, showing you have regular maintenance records can even improve your vehicle's value if you want to sell it down the road. A service checklist can help you ensure your vehicle gets all the care it needs.
Check Your Engine Oil and Coolant Levels
Both your engine oil and coolant are necessary to protect your engine. They can both deplete over time, which reduces your vehicle's performance and efficiency, and can even cause undue damage. It's important to regularly check your levels to make sure they are at an adequate level.
Inspect the Windshield Wiper Blades and Fluid
Windshield wiper blades break down over time and can become damaged. It's important to regularly inspect them and replace them (if necessary) to ensure you can easily clear your windshield. Make sure to fill your windshield wiper fluid too.
Examine Your Tires
You also want to regularly examine your tires to make sure that they can provide the traction and control you need on the road. You want to ensure they are always properly inflated and have at least 4/32 of an inch of tread. Your tires should be regularly rotated too to prevent uneven wear.
Test the Lights
Naturally, it can be difficult to know when your lights have quit working, since you typically only use them when you are inside the car and can't see them. It's important to make sure your lights are working properly, for your safety and the safety of those around you.
Is your vehicle overdue for maintenance? Don't cause undue damage to your Nissan car, truck, or SUV. Reach out to our Nissan dealership in Muncy, PA to schedule a service appointment today!